Compliant Technology Solutions for Medical Practices and Healthcare Centers
Healthcare providers are finding it more difficult to remain profitable in an environment overrun with complicated new laws and regulations and mounting pressures to implement electronic medical record (EMR) systems and protect patient privacy (HIPAA).
ACT specializes in helping the healthcare community to implement technology solutions that will noticeably increase operational efficiency, staff productivity, and practice profitability. Some of our popular services include the selection, design, and implementation of:
Industry and specialty-specific software (billing, scheduling, prescriptions).
Automated technologies and procedures to meet EMR and HIPAA compliance requirements.
24/7/365 network, server, and desktop monitoring.
Fast and effective emergency response.
Disaster recovery and patient data backup systems.
New technologies, such as advanced voice recognition for dictation, digital x-ray systems, document scanning, and portable device support.
Proactive planning to help physicians and medical offices assess their current and future technology needs.
Paperless office conversions.
Managed IT Services.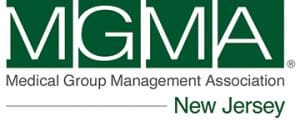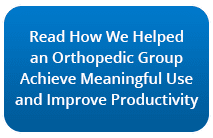 Earn Incentives by Implementing an Electronic Practice Management System
Are you aware that the U.S. government has instituted financial incentives for doctors and hospitals to make "meaningful use" of EMR/HIPAA and, beginning in 2015, penalties for those that don't?
ACT technology specialists can implement an electronic practice management system and help you qualify for Medicare/Medicaid rebates you are entitled to.
Experience the Benefits of ACT Technology Solutions
ACT's comprehensive, proactive IT solutions ensure your practice is not only secure and compliant but also efficient and profitable. ACT's healthcare clients' experience:
Improved business flow.
Enhanced staff productivity.
Faster access to patient information.
Increased profitability as they get paid faster and lower their overall costs.
Paperless environments that save money and time, and free up valuable office space once dedicated to file storage.
Peace of mind that all short- and long-term technology objectives will be achieved in a cost-efficient manner.
How ACT Can Help Your Healthcare Practice
Our experienced, certified IT professionals begin by conducting a thorough site assessment to understand your needs and goals, uncover if your office is vulnerable, and determine if you are meeting EMR/HIPAA compliance requirements.
We then outline recommendations and implement changes in a non-intrusive manner. Finally, through our managed IT services, we monitor your systems 24/7/365, ensuring that all systems remain secure, updated and running smoothly. Should any issue arise with your network, backup solution, or an individual desktop, our technicians will respond quickly, providing on-site and remote support, as needed, whenever needed.
Contact ACT to schedule a free consultation to get started.
How We Help Businesses Thrive
Improve and grow your business with a smarter IT solution.