Helping Schools Leverage Technology to Best Serve Their Students
Schools play a crucial role in our communities, educating and nurturing the young minds and spirits of the future. Well-planned and implemented technology solutions contribute directly to a school's ability to serve the needs of its students, parents, teachers, and administrators.
ACT's Managed Technology Solutions address the unique challenges that schools face, managing and maintaining their infrastructure, protecting sensitive data, and eliminating the need for administrators to worry about network problems and data breaches.
Keep Your School's Network Running Quickly, Continuously, and Securely
ACT's Managed Technology Solutions package includes ongoing and proactive monitoring – 24 hours a day, 7 days a week, 365 days a year. Plans are available to satisfy every need, budget, and growth strategy. Acting as your full-time, outsourced IT department, ACT technicians and engineers provide expert remote and on-site technical support whenever needed. It's a reliable, reassuring, and cost-effective way to guarantee your school's protection.
Whether you are looking to complement an internal support team or wish to outsource the entire IT function, ACT will design a plan to fit your unique needs.
What You Can Expect as an ACT Client: A 5-Step Process
Understanding your present and future IT needs is critical to ensure we deliver the best advice. We follow this 5-step proven process:
We begin by conducting a thorough site assessment to understand your needs and goals and identify opportunities and threats that may exist in your network.
We evaluate the big picture (current and future needs) and think strategically, making short- and long-term recommendations.
Highly experienced technicians implement the technology plan on a timeline of your choosing, often working after-hours and on weekends to minimize disruption to your school day.
As part of our ongoing managed services offering, we maintain vigilant watch over the network, servers, desktops, and data to ensure the IT infrastructure remains uninterrupted and secure. Doing so allows us to diagnose and solve problems before they impact you and your operations.
Qualified technicians address every daily challenge you encounter, including performance, applications, and hardware health issues, and provide timely technical support to staff members as needed.
How Managed Technology Solutions Benefit Schools
For one flat monthly fee, schools receive the following services, delivered by expert certified technicians and engineers:
Around-the-clock monitoring
On-site and remote support
Priority response time
Automated data backup
Disaster recovery solutions
Private cloud hosting
Expert network and system administration
Enhanced firewall and security management
Proactive updates for all software and operating systems
Discounted hardware and software from top vendors
Technology planning with a Chief Information Officer
Complimentary equipment loans in emergencies
Additional Specialized Services that ACT's Education Clients Find Valuable Include:
Google Apps/Office 365 for Education
Education security assessments
Education technology audits
Hosted and secure email services
Hardware as a Service
Software as a Service
Grant-funded projects
Installation and troubleshooting of specialized software, including:
ASAP
Frontline Education
PowerSchool
Blackboard
Alma
K12
Gradelink
And others
ACT is committed to providing schools with a cost-effective, stress-free solution that will help ensure their long-term success. Contact us today to learn how your school can benefit from managed technology solutions.
Proud Supporter of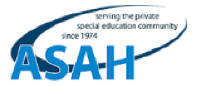 How We Help Businesses Thrive
Improve and grow your business with a smarter IT solution.